If there is one thing that I have learned over the years of coming to East Africa, it is that plans are fluid.  We think that we will be one place at one time, and either we didn't fully understand WHAT was planned, it wasn't adequately communicated to us…or things JUST PLAIN CHANGE, maybe due to an unexpected holiday or weather or…..
This can lead to marvelous adventures such as the day several years ago that I thought we were traveling directly to a lakeside village, but instead we stopped for the the night at the Gombe Chimpanzee reserve.  I found my self hiking in flip-flops and a skirt in the reserve and got "dissed" by an adolescent male who took exception to my skirt.
This year an unexpected Holiday in Kenya had Bishop Kodia picking us  up earlier in the day on Thursday than we had originally expected.  While this shortened Bill's time to work with Beatrice, it did allow us to spend more time with Bishop Kodia's family, experience a marvelous fish lunch by the side of Lake Victoria and get in some much needed naps at our hotel.  We are both fighting minor colds and, perhaps because of our "health adventures" over the last two years, have not bounced back from the jet lag as fast as we have in the past.
Yesterday, on Friday, we had the minor inconvenience of having our flight from Nairobi to Dar es Salaam delayed by a couple of hours.  Thanks to the wonders of modern communications (text messages!) we were able to communicate the delays to our driver and Joe Bernardo, and both were waiting for us when we came out of customs at arrivals at Dar.
The plan for today was to fly to Kigoma and drive to Kasulu, where we could finally settle in. I have really been looking forward to this.  I was wise enough to pack my bag in layers so that the things I would not need before we got to Kasulu are on the bottom, but I would love to be able to thoroughly unpack!  (By the way, if you have never heard of packing cubes or have never tried them, I thoroughly recommend them.  I got some for this trip and they have made managing my clothes for the various sections of this trip so much easier than just using space bags!)
It has been raining here in Tanzania, not just in the Kigoma area but here is Dar as well:  FLOOD the streets raining.  Bill checked his email this morning to find a rather cryptic email from Air Tanzania stating that our flight was now confirmed for tomorrow morning at 8:00 am.  It didn't state the flight number so we wanted to confirm, which Bill did by going to the Air Tanzania office in downtown Dar;  they are impossible to get on the phone.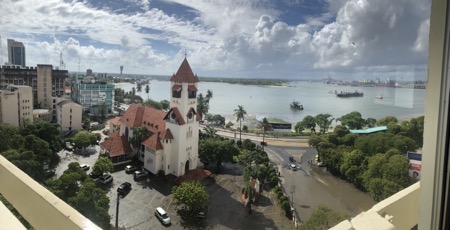 So we a spending a second night at the Four Points Sheraton (aka the New Africa Hotel.)  Disappointing, because we were really looking forward to enjoying the Sunday worship in Kasulu, and now we will be taking someone away from that worship so that they can come and meet us.  But there are blessings as well:  a quiet day to continue to recover from our colds.  A chance to catch up on blogging and paper work (I'm trying to keep track of our expenses DURING the trip rather than waiting until we get back and then trying to reconstruct them just before tax season.)  Adequate internet so that I can do the reading I need to do in preparation for the ECCT annual convention which occurs the Saturday after we get back.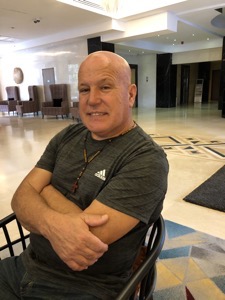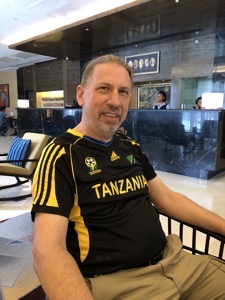 Today is not what we expected, but it will be well spent.  Man proposes, God laughs.  Plans change.