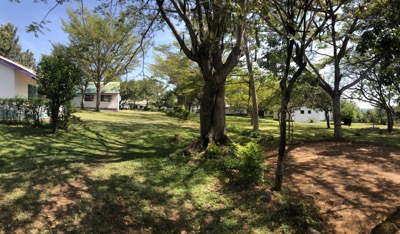 This morning we departed from Bishop Okullu College.   I completed the work I had to do there and will be looking over their setup remotely from the USA from time to time to see that things are running well.   
Beatrice, the young lady who manages the computer systems has been trained in trouble shooting connection problems that can occur, especially if a student does something to the thin client settings, so hopefully she will be able to keep all of the stations running well over the next year.
The new printer is also working out well, since it does not require a direct connection to the server computers, but works over the network. That should insure that it keeps printing for them for a long time.
Overall, I'm pleased that I could get back here to BOC and help maintain there computer systems.   Many of the students mentioned how much they appreciate having this resource for study and communications with the outside world.   (Below is a picture of Professor George the principal of BOC and Lillian, their administrator.)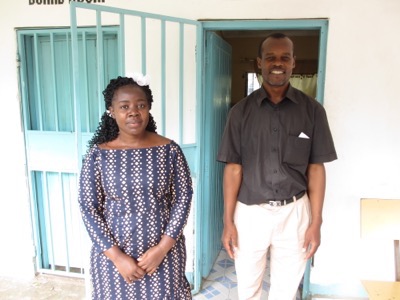 Right now we are in downtown Kisumu at a hotel called the Jumuia Resort.   It's a very nice establishment that is owned and run by the Council of Churches in the Kisumu area.    We had dinner tonight with the Kodia family, which included some traditional East African dishes with some extra spices that really brought out some great flavors.   And Annette, their oldest daughter made home made ice cream.   It was very good!
Tomorrow morning we will get ready to fly from here to Dar Es Salaam. This involves a flight to first to Nairobi and then on to another fight from there to Dar.    Our plan is to meet Joe Bernardo, our friend from St. Paul's Church, in Dar Es Salaam at the airport.   His flight from Dubai gets in about 30 minutes before our flight from Nairobi.   From there we will take a taxi into the city to a hotel and stay for one night before we travel on to Kigoma to meet up with our friends from the Kasulu.    I'll be glad to get to Kisulu and settle down for a week without travel, I have to admit.   
Blessing to you all and keep coming back.  There is much more to come.
Bill