T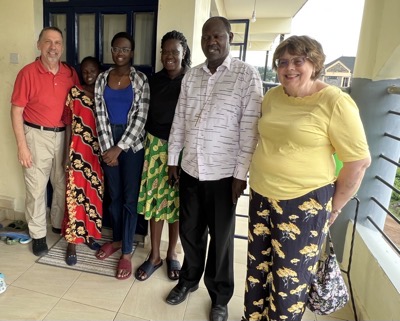 oday is our last day in Kenya.   We had to say goodbye to our friends and start the first leg of our journey home to the USA.   Right now we are sitting in an airport lounge in Nairobi waiting for our flight to Dar es Salaam, Tanzania.  We will stay overnight there and then start our travels back to the USA tomorrow afternoon.   We first fly to Dubai and then after a long layover (about 8 hours) we fly to New York.   We are missing our friends already.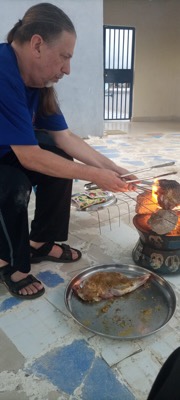 I'm grateful to the Lord for many things.   Our travels have been smooth throughout our stay in East Africa.   I was able to complete all of the work we planned to do at both Lake Tanganyika College in Kasulu, TZ and at Bishop Okullu College in Asembo, Kenya.    I was particular impressed with the I.T. knowledge of BOC's new computer tech.   Hi name is Robert Onyango.   As we worked together to get the thin client network up and running again, he understood the new things that I showed him the first time through.   Because he is so adept at learning new technology, we were able to get everything running in record time.   That left us with time to drive to the town of Bondo to get some needed supplies (power cords and computer mice) and still had time for more Q & A on Tuesday afternoon before I left.   I encouraged the leadership of BOC to do what they can do keep him employed at the college.   They will benefit greatly from having him on staff.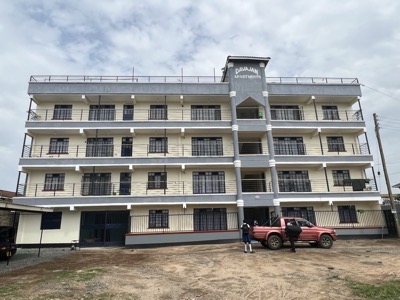 Here are some pictures from our stay in Kisumu.   The apartment building Janifer and David Kodia own is nicely laid out with the four floor reserved for their family and guests.   The middle two floors are rented out and the 1 floor is setup for AirBnB stays.   We enjoyed our stay there.   We had fun cooking together.   I showed them how to make American style mashed potatoes with caramelized onions and fire roasted two legs of lamb on the building rooftop patio.    
That's it for now.   Keep us in your prayers as we travel home.   We just got word that we have to get Covid tests now before we board the plane tomorrow from Dar to Dubai, per US CDC requirements.   I guess things have really ramped up in the USA again.   What can I say.   Get vaccinated!!
Love to you all,
Bill