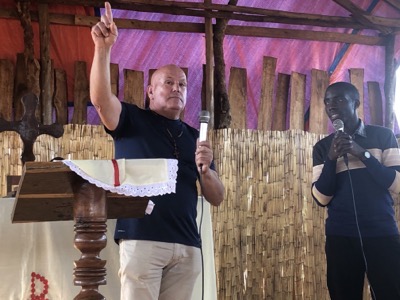 Meet Joe Bernardo.  As you know, he has been on this trip with us in Tanzania since last Friday when we met up in Dar Es Salaam. Since then he has been here, active in sharing his life in Christ with the folks at DWT and LTC.   I forgot to get some pictures of him when he was speaking with at classroom of LTC students earlier in the week.   Here in the photo, he is sharing from the scriptures and from his heart about the joy in worship he has been experiencing here in Tanzania.    At this time, we were visiting Galilee Church, which is in the Kasulu area.   It's a new church since about 2018.   They first met under a tree behind what they have now, which is a modest pole and beam constructed building with a metal roof and wood and map siding.    The church choir sang several songs for us and we did the same in kind.   Afterward we had dinner with them and then shortly after we traveled back to the compound, with a stop up on the high road that overlooks Kasulu as you can see.
Today was my last time at LTC's computer room.   I had downloaded a large group of files through the Internet for my friend Festus  over the past two days (which is why I had not posted anything yesterday).   I also retrieve a large group of files from Bon's computer, which has a problem that needs to be fixed.   He can at least work with his files now until he gets it to someone who can work on it.   I offered to bring in back to the USA to have it fixed, but he needs to get it back sooner, so he will work with someone local who has experience with this type of laptop computer.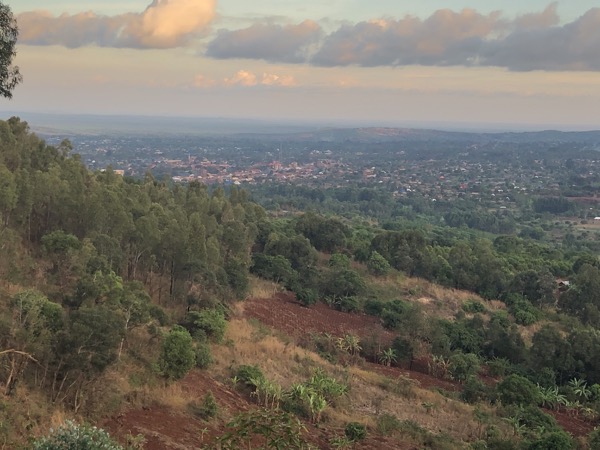 After exchanging the downloaded files, I said goodbye for now to Reginald.   We hope to be working on a new project this next year, which is to build and configure a new computer training room, which we hope to get a grant soon to do that work.    If the grant comes through, then we'll coordinate on how the room will be configured to best outfit it for the future.   Assuming all works out, it should be exciting to have this new resource for the college and Kasulu community.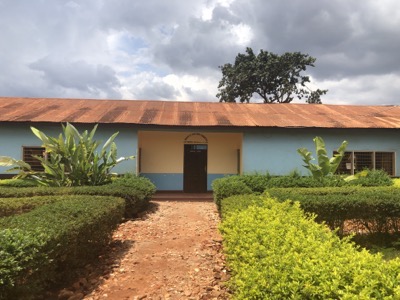 Tomorrow, we will be pretty busy with church services and also visiting with Bishop Makaya's family.   His mother past away this week so we are going to pay are respects tomorrow afternoon.   Even though her passing was not unexpected, it's always a difficult time for families to go through, regardless of one's culture or traditions.   Afterwards, it will be back to the compound for us so we can get packing for our trip home.   Wow, the time sure does go fast.   I wish we had more time here, but perhaps in the future, we'll be able to settle in for a bit longer.
All the best to you all!
Bill